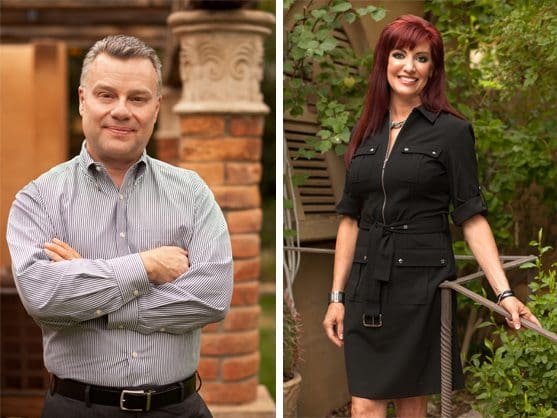 As a full-service forensic accounting, fraud investigation, business valuation and economic damages firm, Veriti Consulting LLC is dedicated to assisting clients in navigating ordinary and complex financial issues.
Veriti Consulting has earned a reputation of integrity and credibility to its clients. The firm's managing directors, accounting professionals, and professional support staff have extensive expertise providing prompt and efficient solutions in a variety of industries and situations.
Personalized Service with a National Presence
Veriti Consulting's national presence allows us to provide our unique menu of specialty services to clients throughout the U.S.  Our professional staff hold highly recognized credentials in the accounting field, such as Certified Public Accountants who are Certified in Financial Forensics and Accredited in Business Valuation, Certified Fraud Examiners, Certified Forensic Accountants, in addition to other signficant business valuation designations. Our staff's exclusive blend of credentials and experience allows us to work with clients on intricate accounting and litigation matters throughout the U.S.
In addition to providing forensic accounting and business valuation services, Veriti Consulting is well qualified to serve as a consulting expert or expert witness. Veriti Consulting can also assist with issues involving economic damages, elder financial abuse, receivership services and specialized matters in the gaming industry.  Veriti is also a licensed private investigation agency. For an in-depth look at our services and representative engagements, please review our Services page.
Veriti: Your Partner Now and in the Future
Veriti's careful  and thorough examination of documents and in-depth analysis result in conclusions and reports that are easily understood to the trier of fact.
Veriti Consulting's professionals also provide advisory services to maximize financial operations, ensuring the safeguarding of assets and providing internal control reviews to prevent embezzlement and employee theft.
About the Veriti Name
Our name, Veriti, is a contemporary update on the classic Latin word veritas, which means truth. The Oxford Dictionary defines truth as the "quality or state of being true or that which is in accordance with fact or reality." This defining principle applies to the types of services provided to our clients to ensure concise analysis and reporting with a simplistic approach to explaining complex situations.  We believe no less should be expected from a financial expert.
The main offices for Veriti Consulting's national practice are located in Phoenix, Arizona; Las Vegas, Nevada; and Charlotte, North Carolina; however, the firm's professionals work throughout the U.S.
To learn more about  all of the services that Veriti Consulting can offer, visit our services page or contact us directly at 855.232.4410.